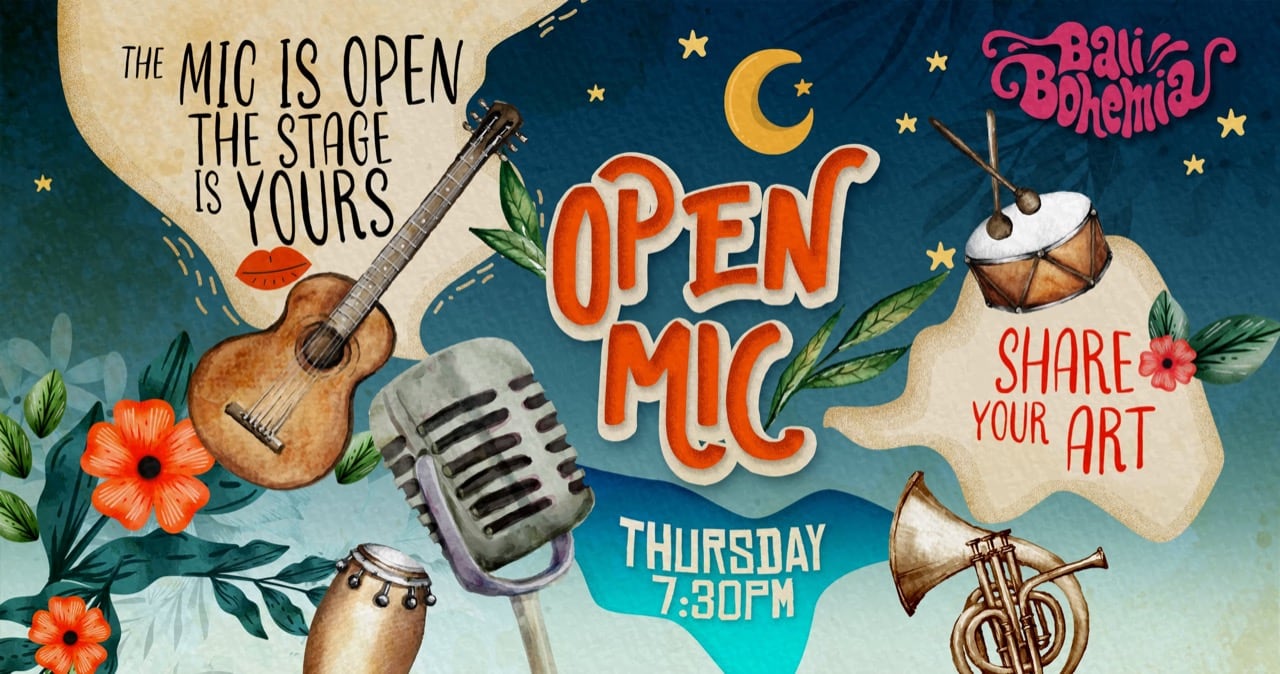 OPEN MIC ~ Every Thursday at 07.30pm
Our sweet open mic gathering still happening, cozier & more intimate. Come over and share your talent or hang out with friend.
Enjoy our delicious food "menu to match everybody whether you are vegan, vegetarian or not".
Happy hour cocktail "BUY 2 get 1 FREE"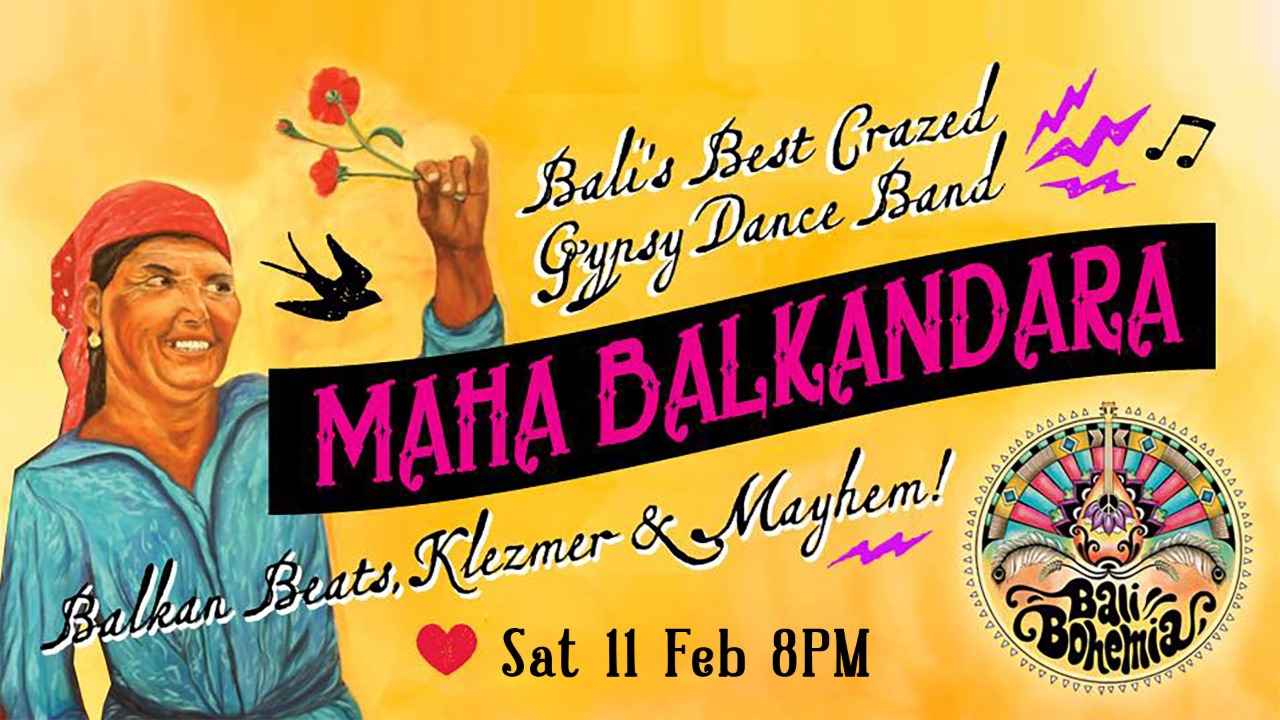 Balkan Night
The amazing Maha Balkandara band, with their beautiful Balkan & Klezmer music are back to Bali Bohemia, to share their recent songs and move all of us to the dance floor 💃🏻.
Celebrating the life of our dear friend "Mikey", this evening is ganna be special, so come over, put your dancing spirit on and enjoy our corner and all what it has to offer.