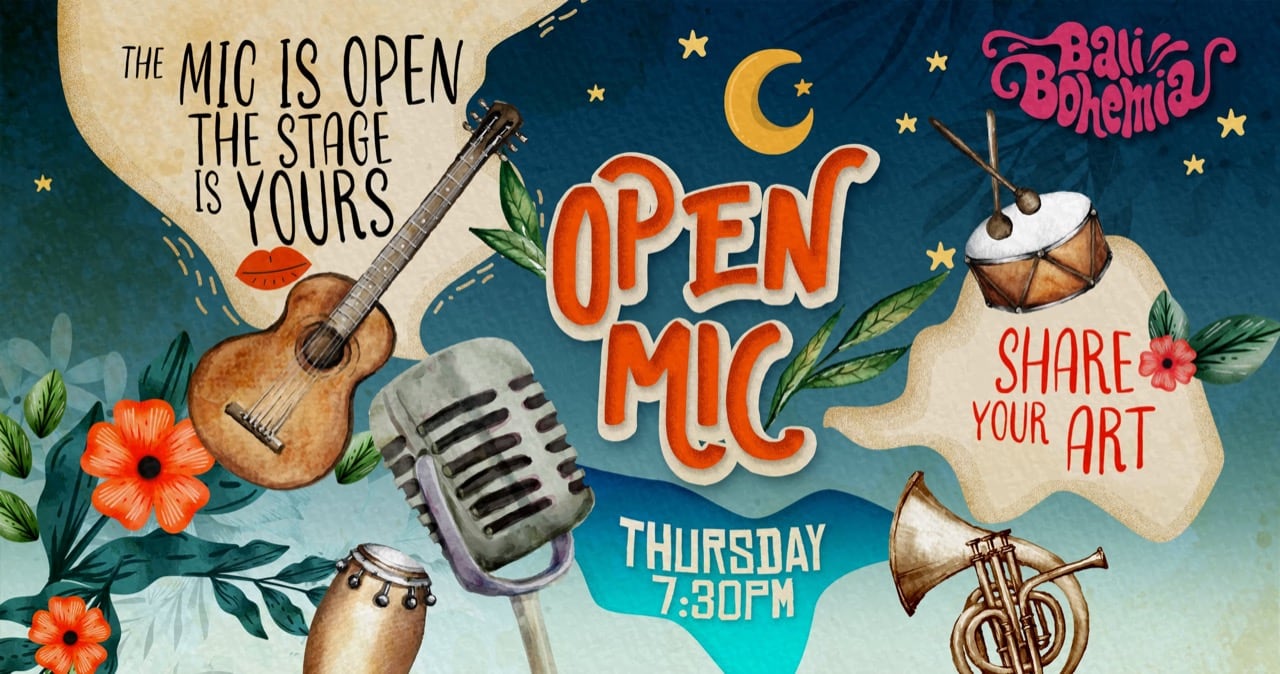 OPEN MIC ~ Every Thursday at 07.30pm
Our sweet open mic gathering still happening, cozier & more intimate. Come over and share your talent or hang out with friend.
Enjoy our delicious food "menu to match everybody whether you are vegan, vegetarian or not".
Happy hour cocktail "BUY 2 get 1 FREE"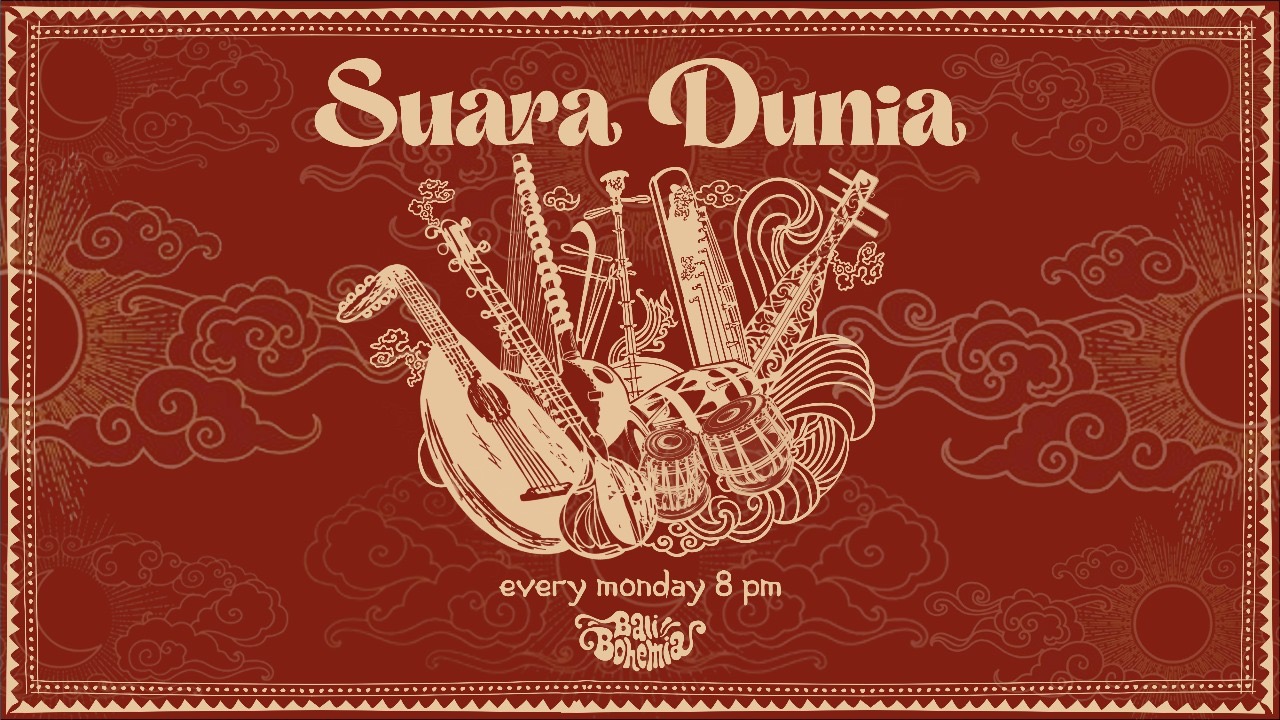 A world music evening where instruments from arround the world meet and talk, this week with our friends
K A L I M A Y A
Ethnic Fusion
Come and join our Lazy Monday gathering, try our east Mediterranean flavor kitchen at the edge of the monkey forest.